ARE YOU READY TO START YOUR EXCITING JOURNEY?
FACTS & FIGURES:
Statistics indicate that 1 out of 4 women will suffer from some type of Hair loss/hair thinning in their life time. Hair loss/ hair thinning does not only affect the elderly. I see younger and younger clients daily with Hairloss.
The impact of hair loss may give women a sense of inadequacy, loss of self confidence, self consciousness, frustration, social stress & unhappiness, depression, dissatisfaction with body image etc. My question to you is.........
Are you an existing hair extensions Specialist looking to expand your skills portfolio?
Are you a hairdresser looking to add this unique skill for the benefit of your clients with hair loss?
Maybe you are just looking for a new career or looking for a change in career.
Perhaps you have relatives or friends with hair loss and you want to be able to offer a solution to help boost their confidence.
If your answer to any of my questions is a yes, then you need the right skills and there's NO better place to acquire those skills in your own time, from the comfort of your own home, without interrupting your busy schedule than enrolling on our accredited course to become a leading and respected professional in this field. The time to learn this skill is Now.
Watch these short videos to see what we have for you in our Non Surgical Hair Replacement Online School
COURSE CURRICULUM
Available in days

days after you enroll

Introduction to Non Surgical Hair Replacements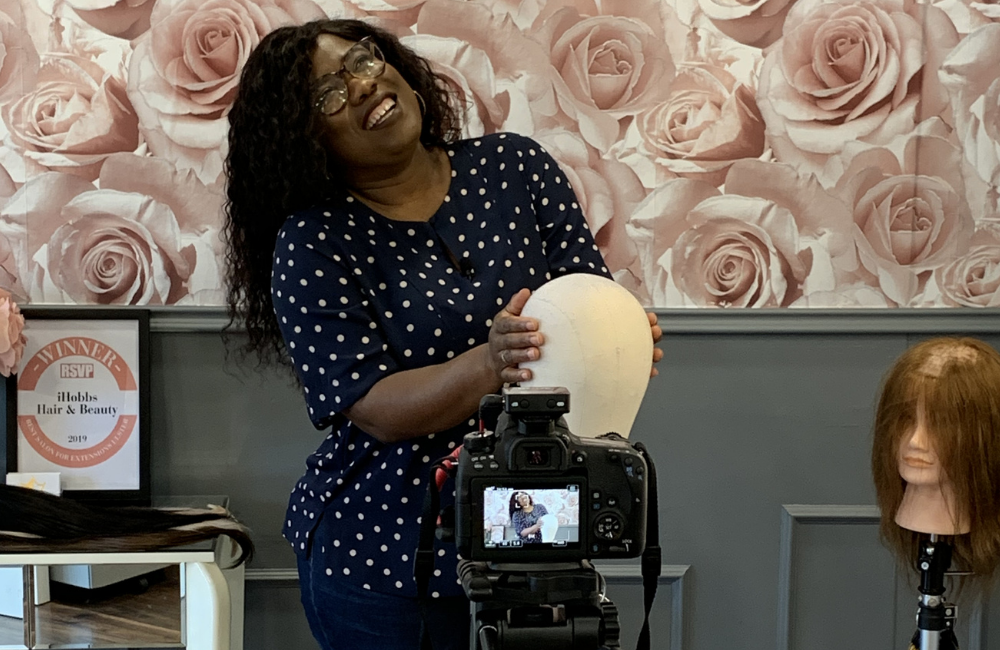 Hi, I'm Sandra
I'm the Owner and Educator here at iHobbs Salon and Training Academy Ltd.. I founded iHobbs Salons and Training Academy because I was looking for a change in carrier from my stagnant job. I've been teaching my skills to students from all over Ireland and the United Kingdom.
As more and more students from all over the world are continually seeking to learn from me, I decided the best way possible is to teach online to be able to share with more students around the world.
It is my goal to help you build the skills and knowledge that will last you a lifetime.
Are you ready to start the journey? Join me!